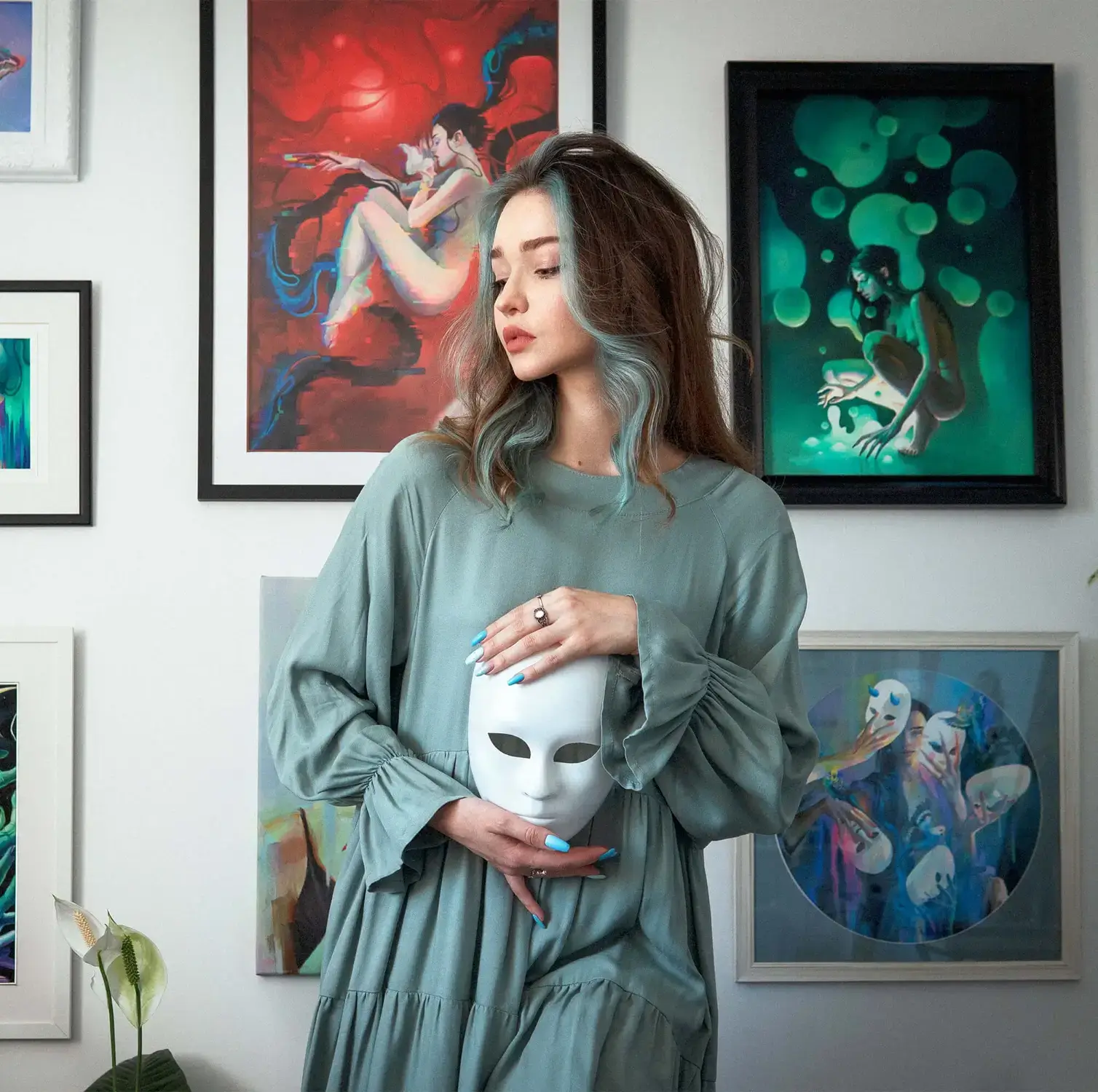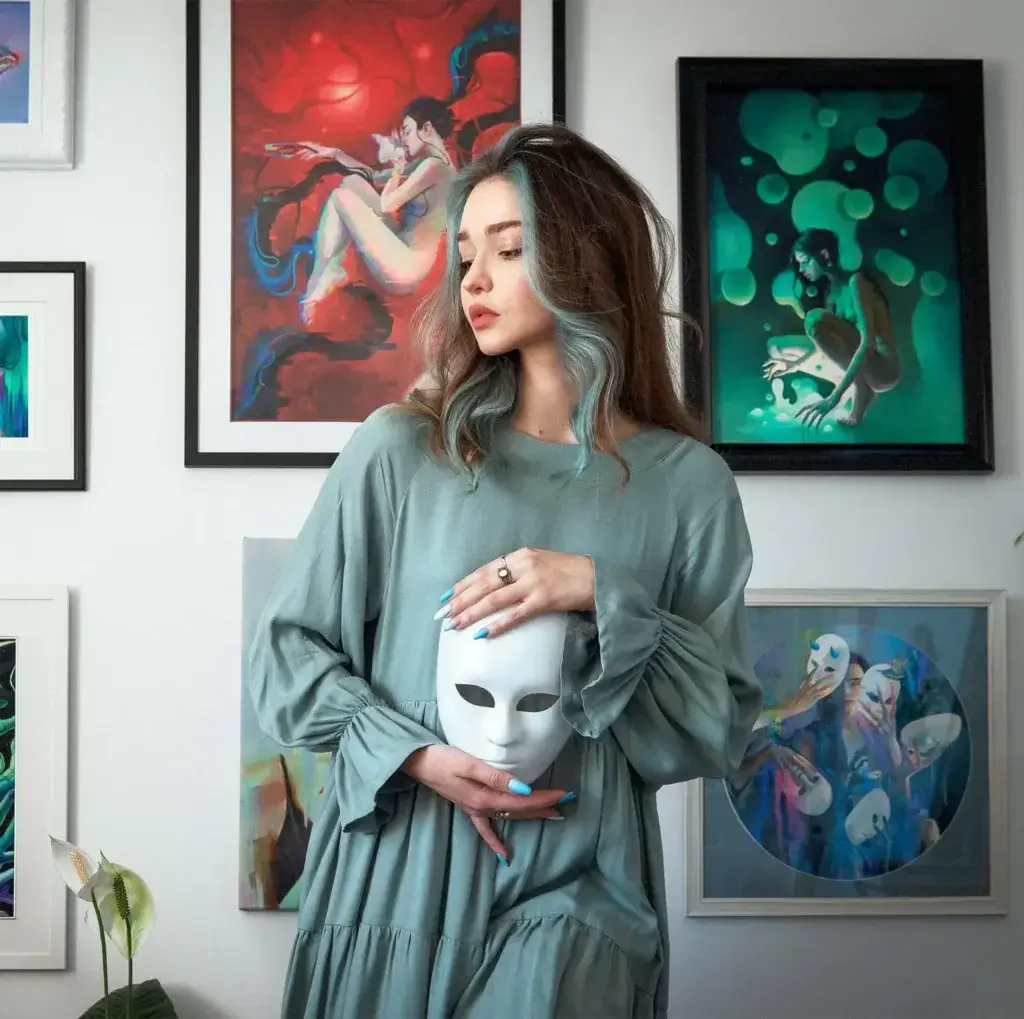 Eva Gamayun (b. 1990, currently based on Earth) is a self-taught mixed-media artist specializing in the genre of surrealism.
Her artworks depict subjects in dream-like states, often dissolving into their surroundings like mirages. Eva draws inspiration from nature, literature, scientific theories, ancient myths, the beauty of the human body, and the intricate illusions of the human mind. She has developed a unique style of acrylic painting to convey stories of self-discovery and to visualize dreams of other worlds.
"From an early age, I discovered the ability to channel overwhelming emotions and curiosity into infinite imaginary realms. Imagination games soon became my second nature, a physical necessity, that eventually blossomed into an art career. Since that time, I have dreamed of worlds where the boundaries between internal and external, material and digital, scientific and magical are blurred.

These dreams are translated into my art, bringing the viewer a message, a story, or an invitation to embark on a journey."

— Eva
Over the past years Eva's works have been exhibited in galleries, appeared in numerous publications. Her paintings are housed in private collections all over the world. One of the articles about her art is included in the Lunar Codex culture archive on the Moon, awaiting to be discovered by aliens.