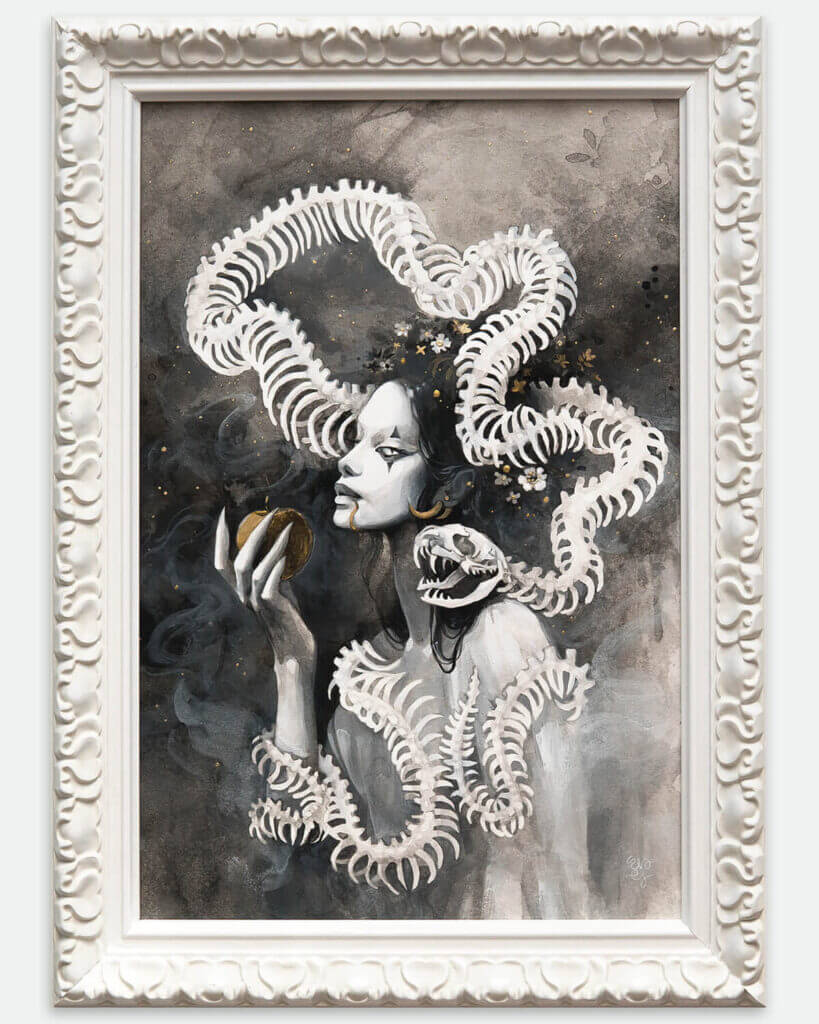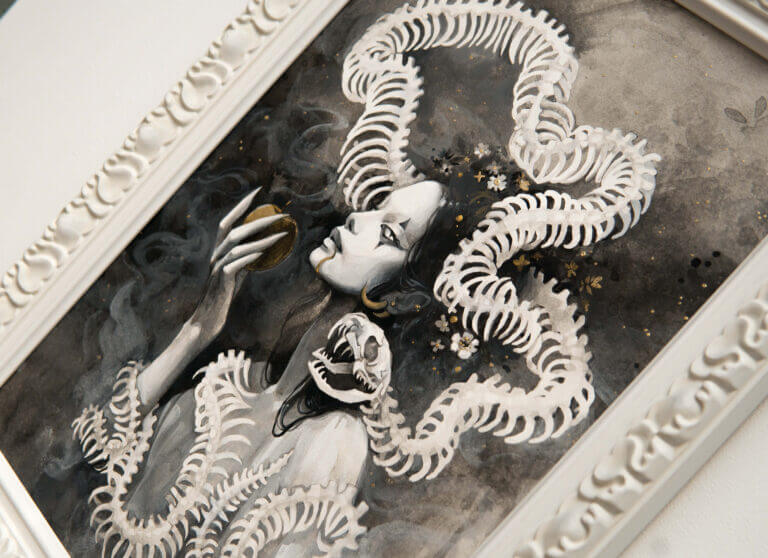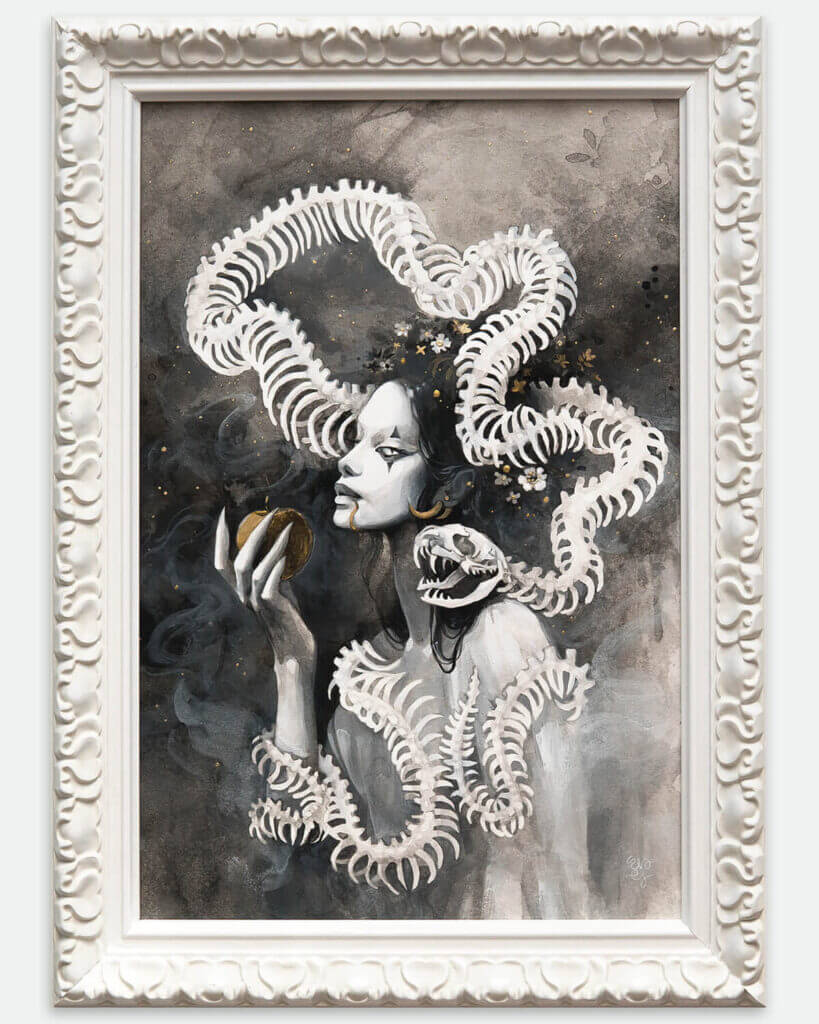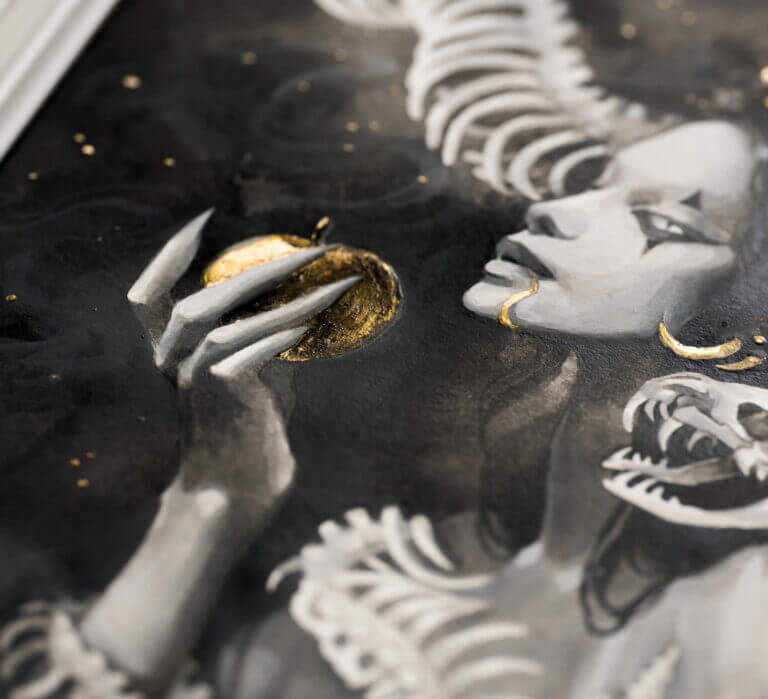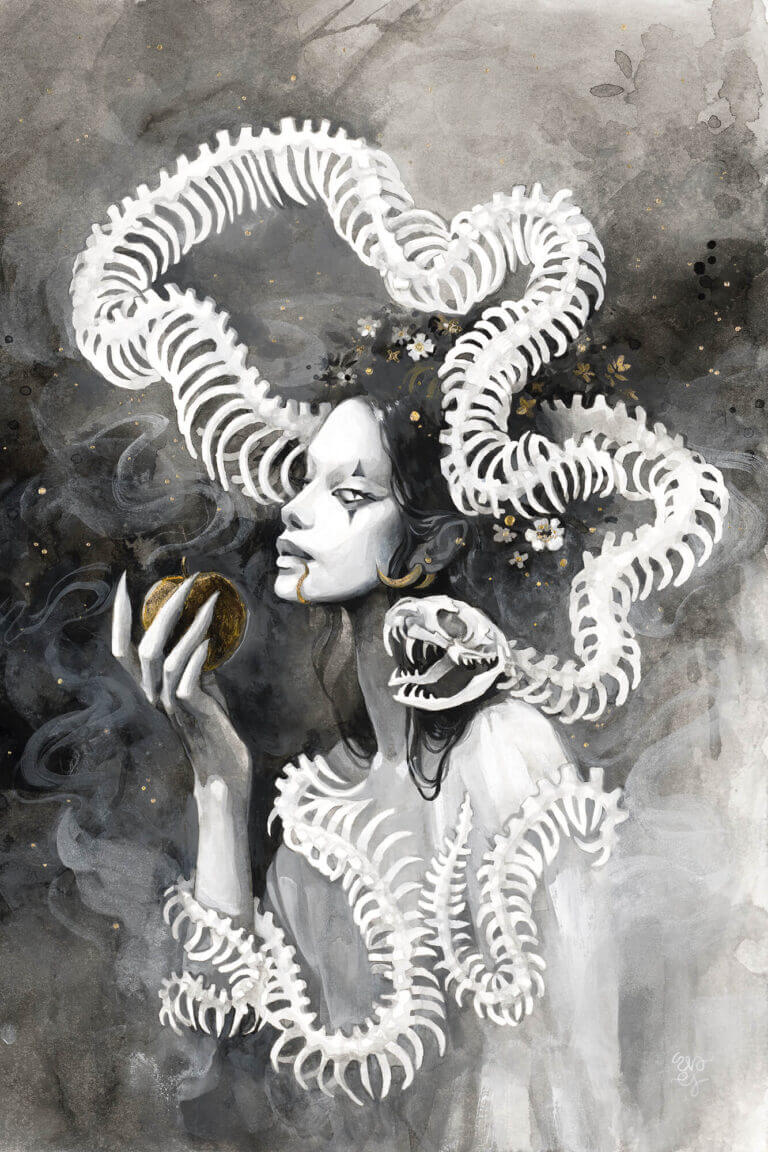 "Noir version of the Eden, in which the Serpent represents the power of transformation, the ability to shed old ways of thinking and being and embrace new ones."
SOLD OUT
Original Painting.
Ink, gouache and golden leaf on paper.
Size: 10×14″ framed.
Orders are shipped worldwide with a tracking number. Each one is carefully packaged to ensure your product arrives in a perfect condition. The proceeding time is usually up to 1 week, but could be longer for signed prints and special editions (up to 2 weeks).
For more info please visit Shipping and Returns and FAQs. For any questions feel free to Contact. Thank you!